Congratulations, now you are signed up for the Guitar Friday Live with Felipe Coelho. We'll notify you so that you won't miss anything!
We sent an e-mail, make sure to check it as it's important for you to enjoy the most of this event.
ENTER OUR WHATSAPP GROUP TO RECEIVE CONTENT AND NOTIFICATIONS
ENTER OUR FACEBOOK GROUP TO LEARN AND SHARE
I think you also might be interested in the offer below, my full Secrets of Brazilian Guitar Course. A limted bonus I'm oferring is a monthly zoom group live lesson for the new students.

Play the Authentic Brazilian Guitar in less than three months

✅ 12 hours recorded lessons

✅ 1 Monthly group live on Zoom

✅ Samba, choro, bossa nova, afoxé, sambão, partido alto and many more


✅

Right hand techniques to emulate percussive instruments

✅ Full tutorial, Harmony analysis and Fingerstyle arrangements for 10 Brazilian famous songs

✅ Private group on Facebook for students to show me their progress and get feedback from myself and others colleagues
The Rhythm stylistic approach of bossa, samba, sambão, choro, baião, partido alto, and the southern/latin Chamamé and Polca are introduced from the basics, with isolation of techniques, rhythmic written analysis, tips for swing feel and contextual examples


Bossa-nova 2/4 + 3 Claves 4/4 + Syncopation
Samba-Jazz and variations
Double High Stroke Technique
Drunken Samba (Samba de Bêbado)
Samba de Partido Alto
Sambão
Choro and Inversions
Baião
Afoxé
Rhythms review
Learn the three most used harmonized scales (natural, harmonic and melodic) and the 7 respective modes of each;  learn chord inversions, dominant possibilities and rules for establishing chord progressions. Harmonic analysis of all songs learned and scale/improvisation possibilities
Intervals
5 types of chords
Greek modes
Harmonized Scale Modes
Chord available extensions
Chord progressions
CAGED system
Whole tones scales
Typical bass lines of samba and choro are explained according to the linguistic counterpoint rules . Rhythmically conscious target tone approximation (diatonic and chromatic), arpeggios, and respective thumb execution techniques as well as the "double thumb" special technique.


Thumb technique
Double thumb approach
Cromatic approximation
Arpeggios and Inversions
Module 5 - Melody and Fingerstyle
Melody and Fingerstyle approach for solo guitar performance. Two and Three finger rest troke (picado) technique for fast and fluent melodic execution. Chord melody construction for harmonic self acompaniment and for building new arrangements of any melody.


Module 6 - 10 Songs Repertoire

Full tutorial and Harmonic Analysis
Chord accompaniment version
Melodic finger-style arrangement 
Songs:
✅ Mas que Nada (Jorge Ben Jor) ✅ Canto de Ossanha (Baden Powell)
✅ Garota de Ipanema (Tom Jobim) ✅ Incompatibilidade de Gênios (João Bosco)
✅ Samba de Maracangalha (Dorival Caymmi) ✅ Summer Samba (Marcos Valle / Paulo Sérgio Valle)
✅ Machucar meu Coraçao (Ary Barroso) ✅ Desvairada (Garoto)
✅ Wave (Tom Jobim) ✅ Um a Zero (Pixinguinha) ✅ Corcovado (Tom Jobim)
…and many more.
We might include suggestions from our students
FOR ONLY $96 PROMOTIONAL PRICE
It's not only a course, it's a journey with me, where I'll take you to the next level on the Brazilian Guitar.  My private teaching hour is $50, so to have 12 course hours for only $96 is a great deal.
This opportunity will only last until 31/May
If you have any question feel free to reach us: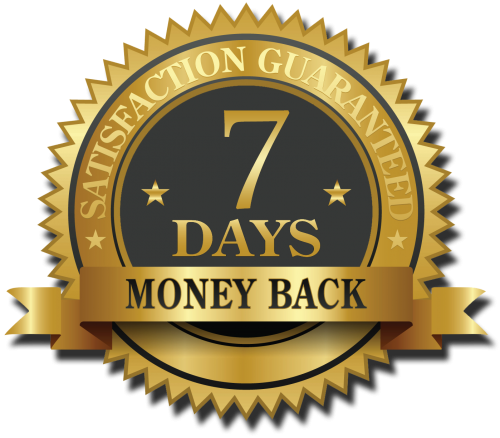 Total satisfaction or your money back
We take the risk, not you! If you are not satisfied with the classes or think that it is not for you, just send us an email and we will refund 100% of the amount paid for the course, without asking for any explanation!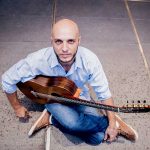 Having now more than 20 years of teaching experience, Felipe Coelho earned a bachelor and masters degree in jazz studies and guitar performance at age 23 in the United States with full scholarships. Moving back to Brazil he has produced seven original records, touring twelve times, playing in New York, Chicago, Shanghai (China), Buenos Aires as well as the most important capitals of Brazil. His style is a fusion between Brazilian music, flamenco and jazz as well as his high technical ability and creativity led him to win state and national awards, going on to compose and play with orchestras in Brazil and in the US becoming a respected and recognized Brazilian artist.
© COPYRIGHT 2021 ● FELIPE COELHO GUITAR ● FLORIANÓPOLIS - BRAZIL
MSE LTDA CNPJ 35.638.306/0001-521